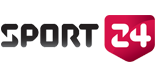 Sport 24
Open today
From 10:00 AM to 8:00 PM

30 21 34 40
Sport 24 is one of Denmark's largest sports chains for the active family.
The right location, the right products, and the right staff are all part of making your encounter with Sport 24 into a great experience. At Sport 24, at Fisketorvet you and your family will receive professional advice and counseling by the educated staff so you are able to find exactly the sportswear and gear, you need. You can choose from a wide assortment of the newest and best sports articles from all the biggest brands. You can also shop online at Sport 24's webshop. Here you can find the same products as in the stores – and shop whenever you want to.
Visit Sport 24 and make a bargain.
Opening Hours
Monday

· From 10:00 AM to 8:00 PM


Tuesday

· From 10:00 AM to 8:00 PM


Wednesday

· From 10:00 AM to 8:00 PM


Thursday

· From 10:00 AM to 8:00 PM


Friday

· From 10:00 AM to 8:00 PM


Saturday

· From 10:00 AM to 8:00 PM


Sunday

· From 10:00 AM to 8:00 PM