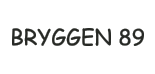 BRYGGEN 89
Open today
From 10:00 AM to 8:00 PM

33 32 30 46
At the top of Fisketorvet - with a spectacular view of Islands Brygge and the Copenhagen canals you will find Bryggen 89. A café that exudes a good atmosphere and serves good, well-known and tasteful café dishes. We always focus on good quality ingredients, which are prepared for the bottom and which simultaneously appeal to the whole family

From Monday to Friday 10 - 13, you can enjoy our delicious brown plate and Saturday and Sunday 10b- 14, you can enjoy our popular brunch buffet before shopping.

Every day from. 11 - 17 you can enjoy our lunch of café classics: sandwiches, nachos, burgers, pasta, steaks, omelets - and there is always ad libitum coffee and tea to enjoy after lunch.

Our evening card can be enjoyed from 17.00 - after or before a shopping trip in Fisketorvet. Here you can get a large and well-made selection of appetizers, steaks, pasta, burgers and children's dishes prepared by our skilled chefs. We also always have our popular specialties such as fried pork, moules frites and grill plate on the card.

Opening Hours
Monday

· From 10:00 AM to 8:00 PM


Tuesday

· From 10:00 AM to 8:00 PM


Wednesday

· From 10:00 AM to 8:00 PM


Thursday

Closed

Friday

· From 10:00 AM to 8:00 PM


Saturday

· From 10:00 AM to 8:00 PM


Sunday

· From 10:00 AM to 8:00 PM